Discover the North
Marken, Volendam, Edam, Zaanse Schans
Just a short drive to the north of Amsterdam we reach some of the most authentic places in Holland. Everyone has heard, maybe even tasted, Dutch cheese, but few know how it is made. We visit a farm and see the whole cheese making process. The art of making cheeses, with its fascinating history, is an interesting process to see up close.
The village of Marken was separated from the mainland after a storm in the 13th century. Centuries of isolation followed, during which the community made a living fishing. Today tourism is an important source of income. Typical houses resemble the past. The houses were built on stakes and on hills. You need to see to believe how a community could live on a small island in the ancient Zuiderzee "South Sea" for centuries.
Volendam, a touristic but characteristic fishing village at the IJsselmeer is where you can taste the typical Dutch smoked eel or just take a stroll along the small fishing port.
Let's leave the 21st century behind and visit the open air Museum "Zaanse Schans". Traditional wooden houses from the 17th and 18th century painted mostly green and white. Windmills along the river and arch bridges to pass the small channels. Feel the peace and tranquility!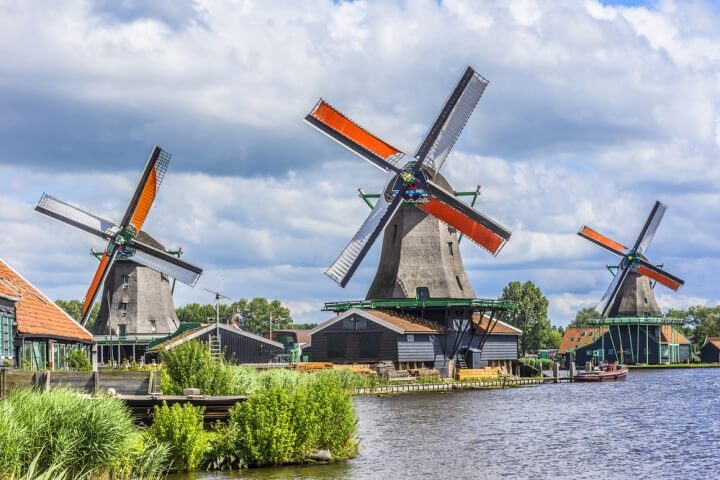 Duration: +/- 8 hours
Includes: driver/guide that speaks English (car/minivan), mileage, parking & tax
Excludes: entrance fees, lunch and drinks (except mineral water in the car)
Price: €480,- Mercedes E-Class sedan or €560,- Mercedes V-Class minivan