Giethoorn
Venice of the North
This village without roads and where all the houses still have thatched roofs is like candy for the eyes. It is often called the Venice of the North because of its many little waterways. Here time stood truly still, or so at least it seems. No wonder that is has become quite a popular tourist attraction over the years. The best way so see Giethoorn is definitely by a little "whisper" boat or bicycle.
It is also possible to add a private boat tour with an exclusive picknick where the Chef from Restaurant De Lindenhof himself is captain and serves amazing dishes on board.
If time allows it, en route we will show you some beautiful little places only known by the Dutch. During the spring season, you will also be able to see amazing tulip fields on the parts where we pass the "tulip route".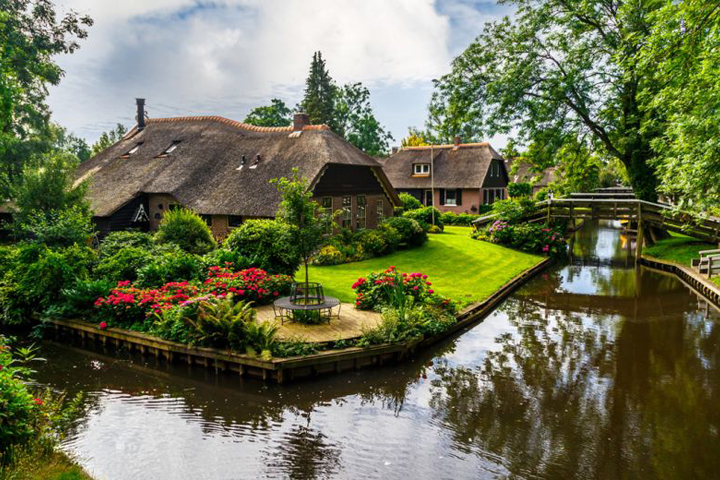 Duration: +/- 8 hours
Includes: driver/guide that speaks English (car/minivan), mileage, parking & tax
Excludes: entrance fees, lunch and drinks (except mineral water in the car)
Price: